This report will provide a summary of your sale for a selected time period. That summary will include the following columns:
ExtPrice = quantity * unit price
Discount Amount = amount taken off of items price
Buyer Fee Amount = amount added for buyer premium
Taxable Total = amount taxable
Non-taxable total = amount that is not taxable due to customer exemption
Subtotal = taxable total + non-taxable total
Taxtotal = tax calculated by taking taxable total and multiplying by the tax rate
Total = subtotal + tax total
Credit Card Fee Amount = amount charged due to credit card being used
Select the Reporting option from your PROSALE menu.
Choose to generate a New Report. You can also access prior runs of reports from this area.
Select the Sale Summary report type in the dropdown menu.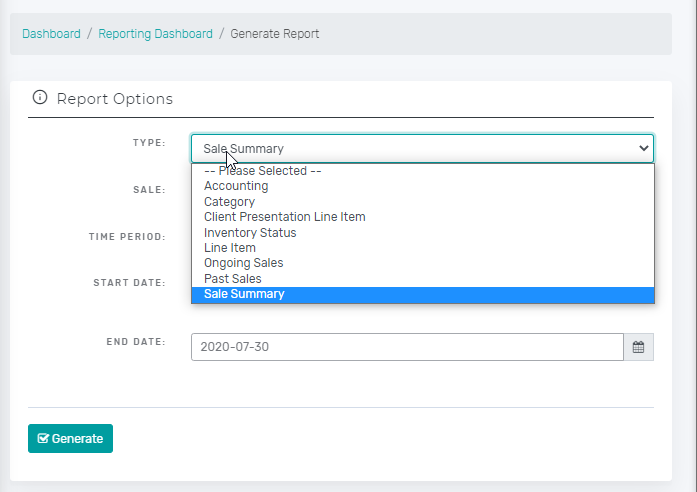 Choose the appropriate sale from the dropdown and then choose a Time Period or select your own Start Date and End Date.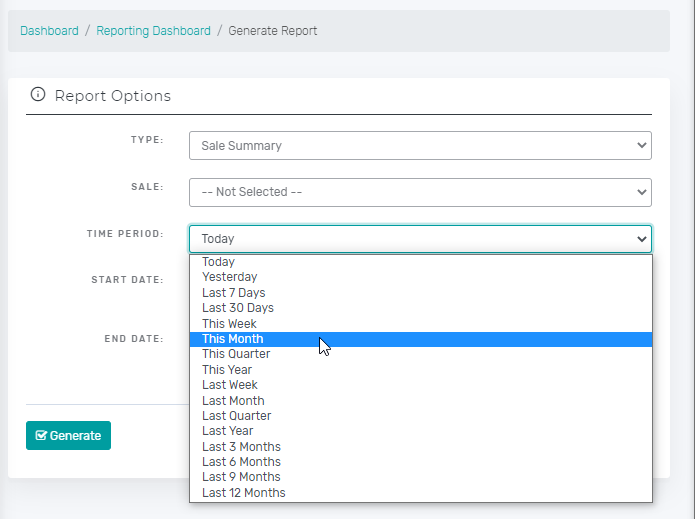 Your report will generate within PROSALE. You should see something similar to the picture below.

If you click on the columns on the left, the row expands below it and shows you the details that were rolled up to produce the numbers.