Follow the steps below for a quick guide through the PROSALE reporting tool.
Step 1) Select Reports from the left side menu. This will take you to the Reports Dashboard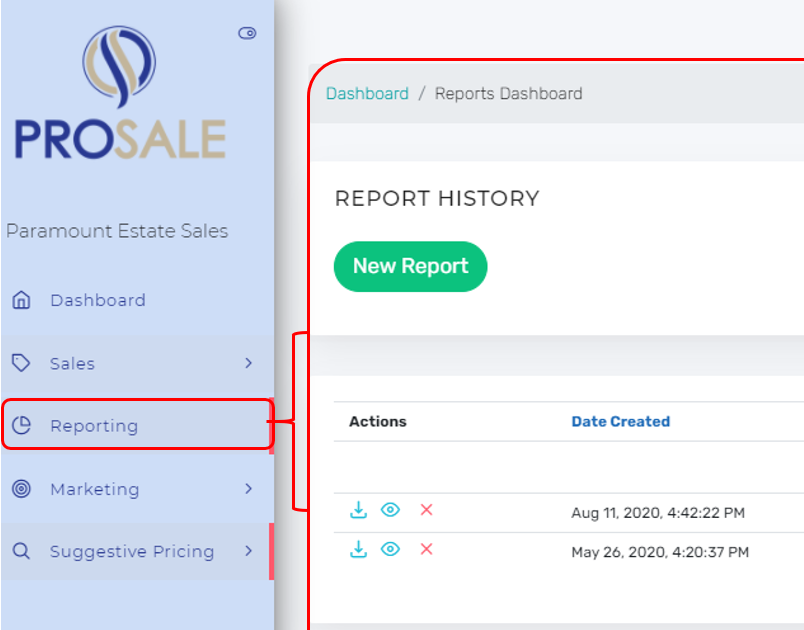 Step 2) Select "New Report" – This will display the Report Options menu that you will use to create the report. Select your report "Type". Based on the report type that you choose, you may need to also select the "Sale"(s) that you want the report for, and then choose a time period or a date range. Once complete, select "Generate". This will display the report based on the format template stored for that report. If you have not yet configured the report and save the template, you will see the standard stock format.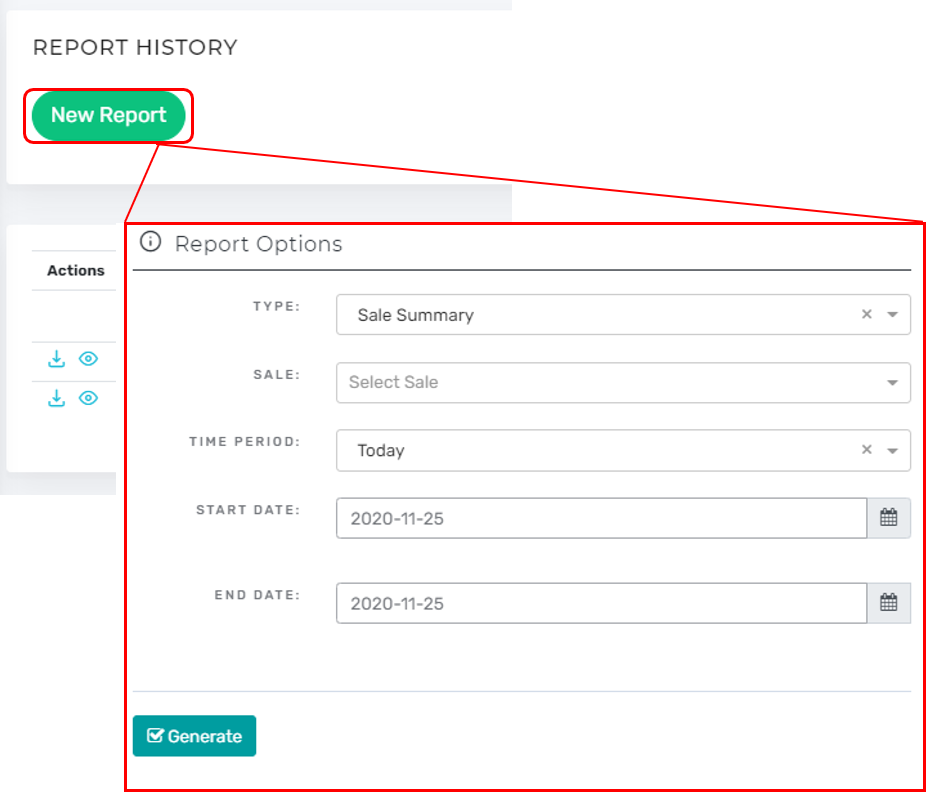 Step 3) View and analyze your report. Once you have generated your intended report, you can add or remove fields to show the information you need, you can filter the report based on the columns, you can generate graphical charts, and best of all, you can "Save Format Changes" so the report displays the same way every time.

A. Actions give you a drop-down with options to save your new format or revert back to the standard stock format for this report.
B. Export allows you to print the report or export the report to a variety of file formats of your choosing. This includes excel and CSV.
C. Charts allow you to create charts for the data that you are looking at. This is helpful if you want to view a report in a more graphical way. For example, some people like to look at sales by category in a pie graph format.
D. Fields allow you to add or remove data points within the current report. You can also change the order in which they appear in the chart view as well. This is very helpful for fine-tuning and customizing your reports for your needs.
E. The full-screen button allows you to view a larger version of the report on screen.
F. You can sort and filter every report by clicking the column header that you want to sort by and by selecting the gear icon next to each column header if you wish to filter the report.