This article details how you should enable your E-Commerce Email Receipt templates. This will ensure your shoppers receive an email confirmation (with their receipt attached) after completing their purchase. It should include your specified pickup instructions.
You will need to configure pickup dates and times, as well as the physical address for pickup, for EACH sale.
From your Sale Dashboard, select Email Campaigns.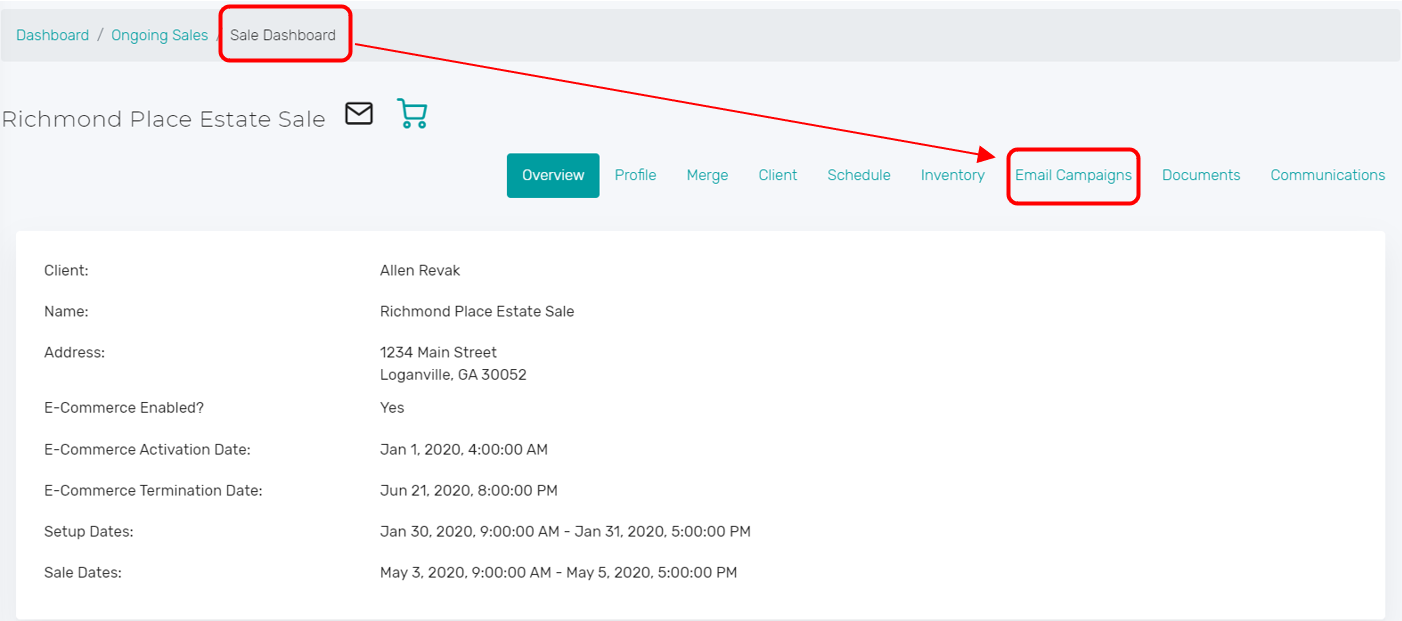 Navigate down to the Ecommerce Email Receipt template and enable the notification by clicking the toggle. The toggle will turn green when enabled.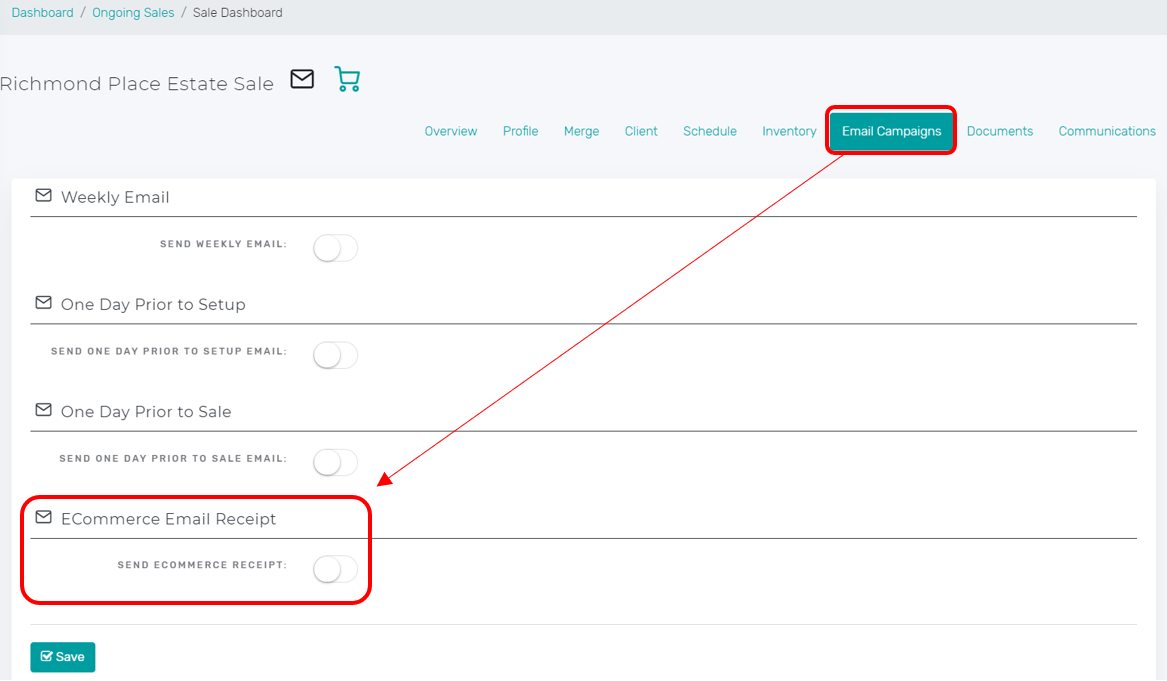 Modify and complete the template to include the email SUBJECT, dates, times, address, and phone number that is relevant for the particular sale. Also include any other pertinent instructions, such as "please bring a copy of your receipt and a photo ID".
Don't forget to select Save when you have finished editing your template.