This article will explain how to conduct an auction. Below is a step by step outline for conducting an auction using the "New Lot" ticket option from the point of sale once the sale has been configured for auctions.
1. From the Sale Dashboard, access the point of sale.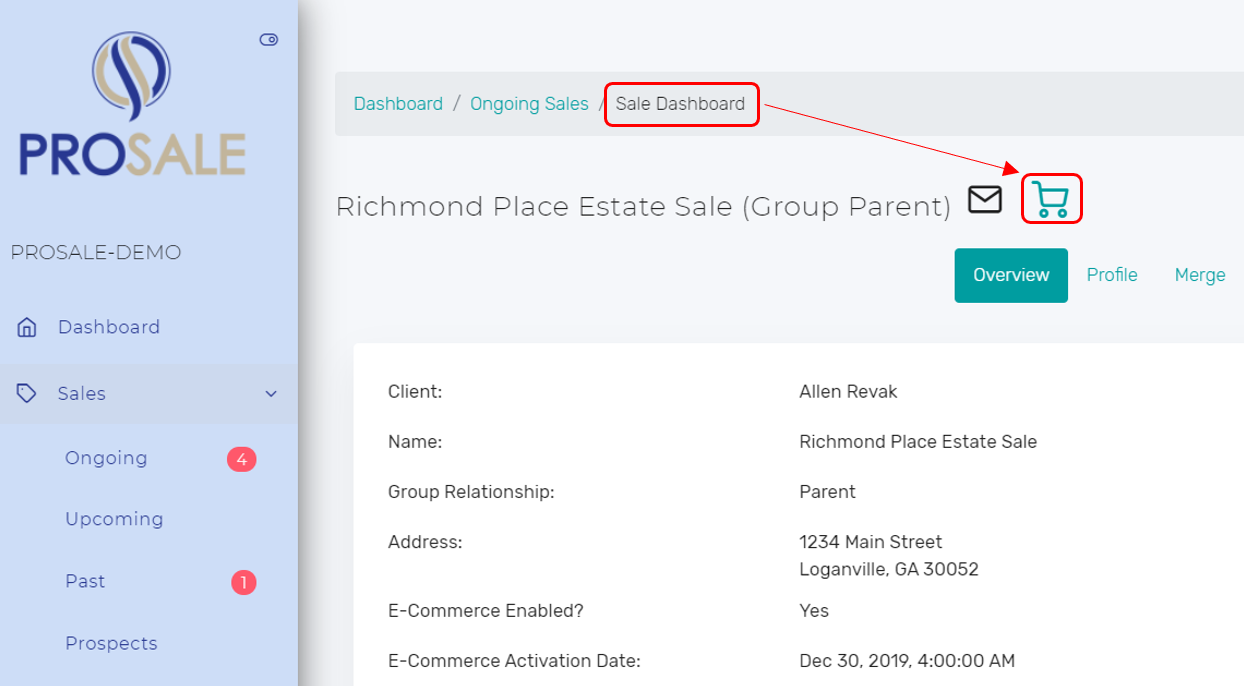 2. When you are ready to conduct the auction you should select "New Lot"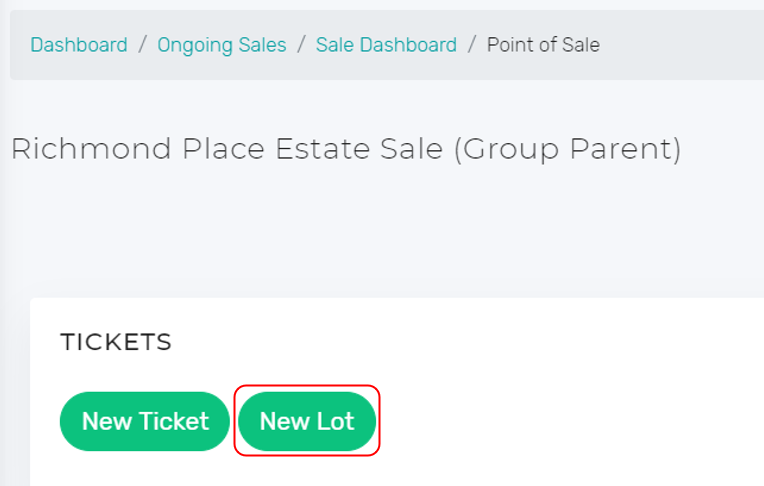 3. You will see that the lot number is automatically generated. The Auctioneer can call this number as the lot number.
Immediately build the lot by adding items to the lot with the four standard options for adding items to a ticket: click and scan with a barcode scanner, keyword search, quick add, or add misc. asset. If you add an item using a misc. asset, you will be required to enter a price. Simply enter the amount you hope to get for the item. This will not affect the auction.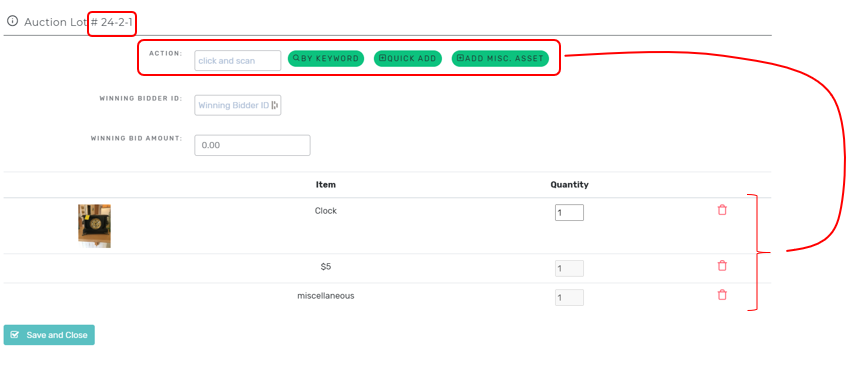 4. Once the lot is built, you will conduct the auction on that particular lot. When a winning bidder and a winning bid amount is identified, you will enter those two numbers into the designated fields of the auction ticket. After entering the winning bidder id and the winning bid amount, select "Save and Close".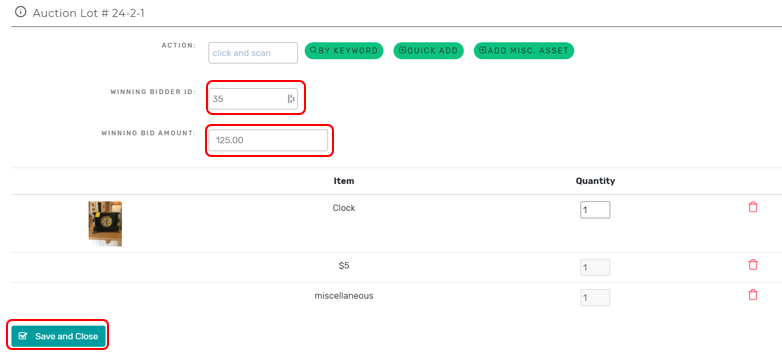 5. The Lot will appear on the ticket table. You will notice that the customer information is listed as the lot number and the winning bidder number. The ticket may be recalled by either the bidder id or the lot number.

Please note, a bidder who wins multiple lots with the same bidder number will have one open ticket on the ticket table that will hold all of their winning lots.
6. Taking Payment - Lot tickets can be recalled by searching the bidder number in the customer search field from the main ticket table. You will accept payment for the auction ticket by clicking the edit pencil for the lot ticket and proceed with entering customer information and payment information the way all payments are handled.