The steps below detail how to create a ticket and take payment for items directly through PROSALE. This would be used for in-person sales or the scenario where an e-commerce order is being completed on the customer's behalf and not through your online store.
To begin, log in to PROSALE and locate the applicable sale under Ongoing Sales. Click the edit Pencil.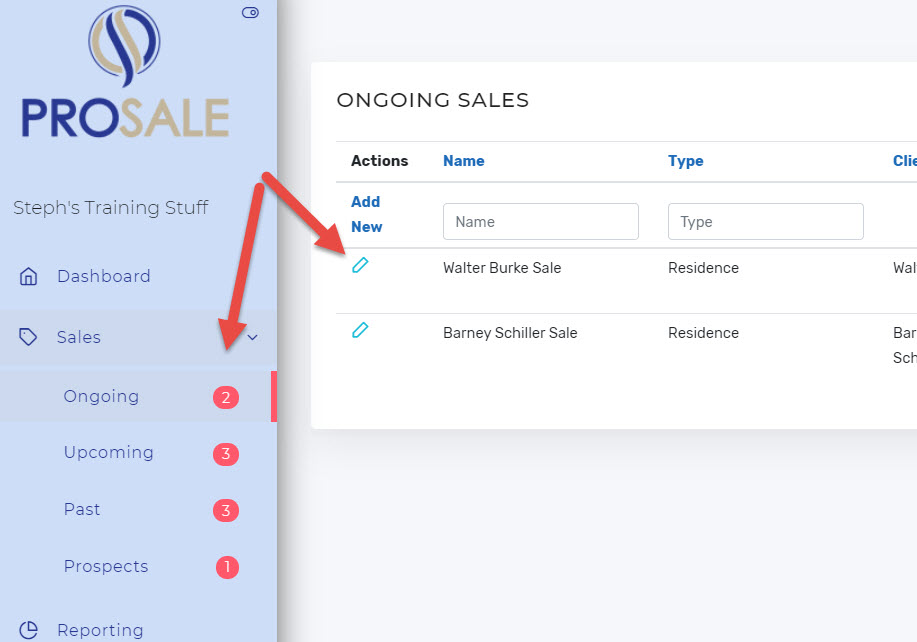 To create a new ticket, locate the Shopping Cart icon and click it.



Select the option to begin a New Ticket.

You will have the option to search for an Existing Customer, create a New Customer, or you may skip adding a customer and check them out as a guest by simply hitting Next.
Please note that creating a customer does enable the ability to send communications to that email at later dates.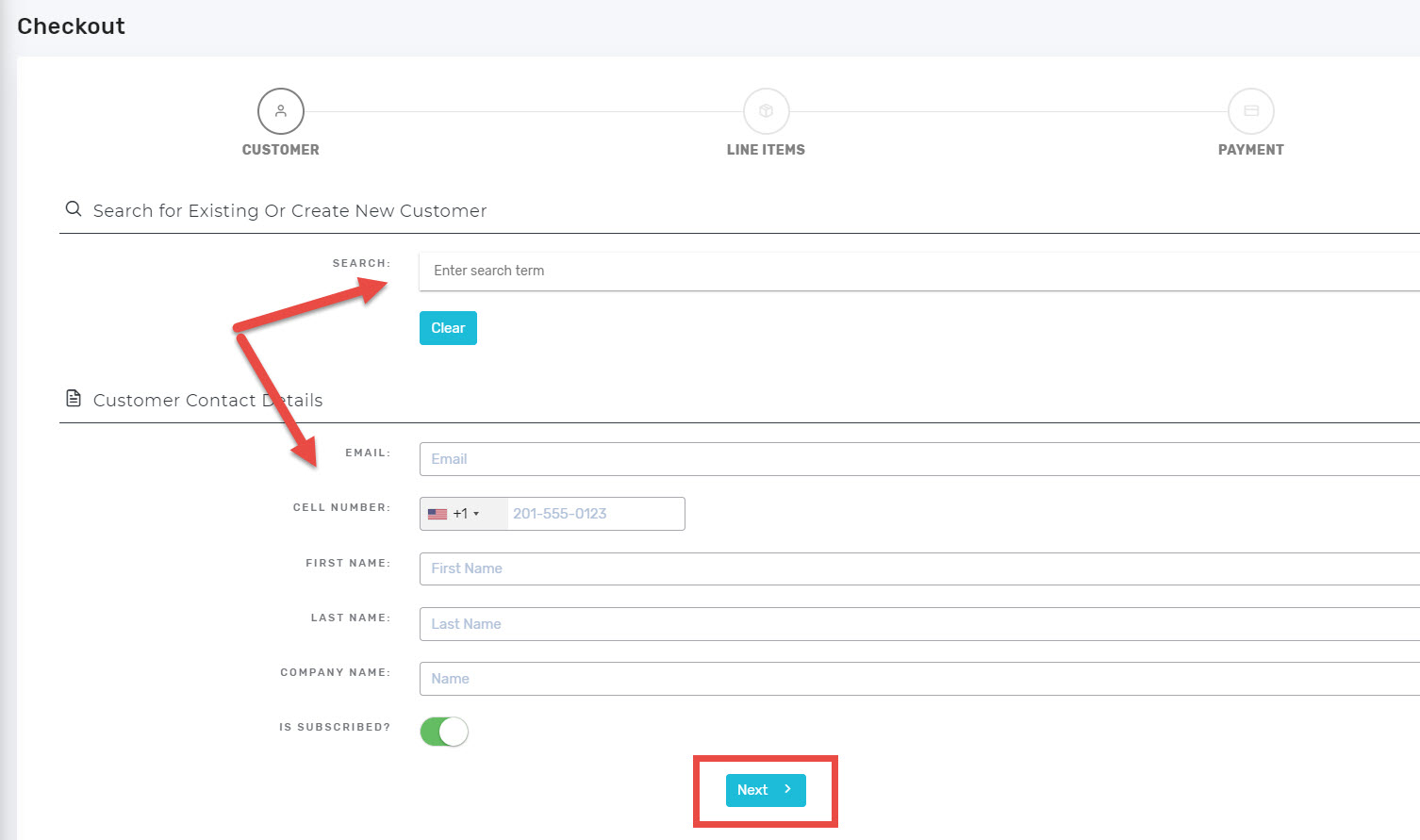 To add items to the ticket, you will either Scan the barcode you created with the inventory, search by the assigned SKU, search by Keyword, or add one of your previously created Quick Add items.
Once added, items can be discounted by a Dollar or Percentage amount, as can the ticket as a whole.
After the items and discounts have been added you will advance to the Payment screen by clicking Next.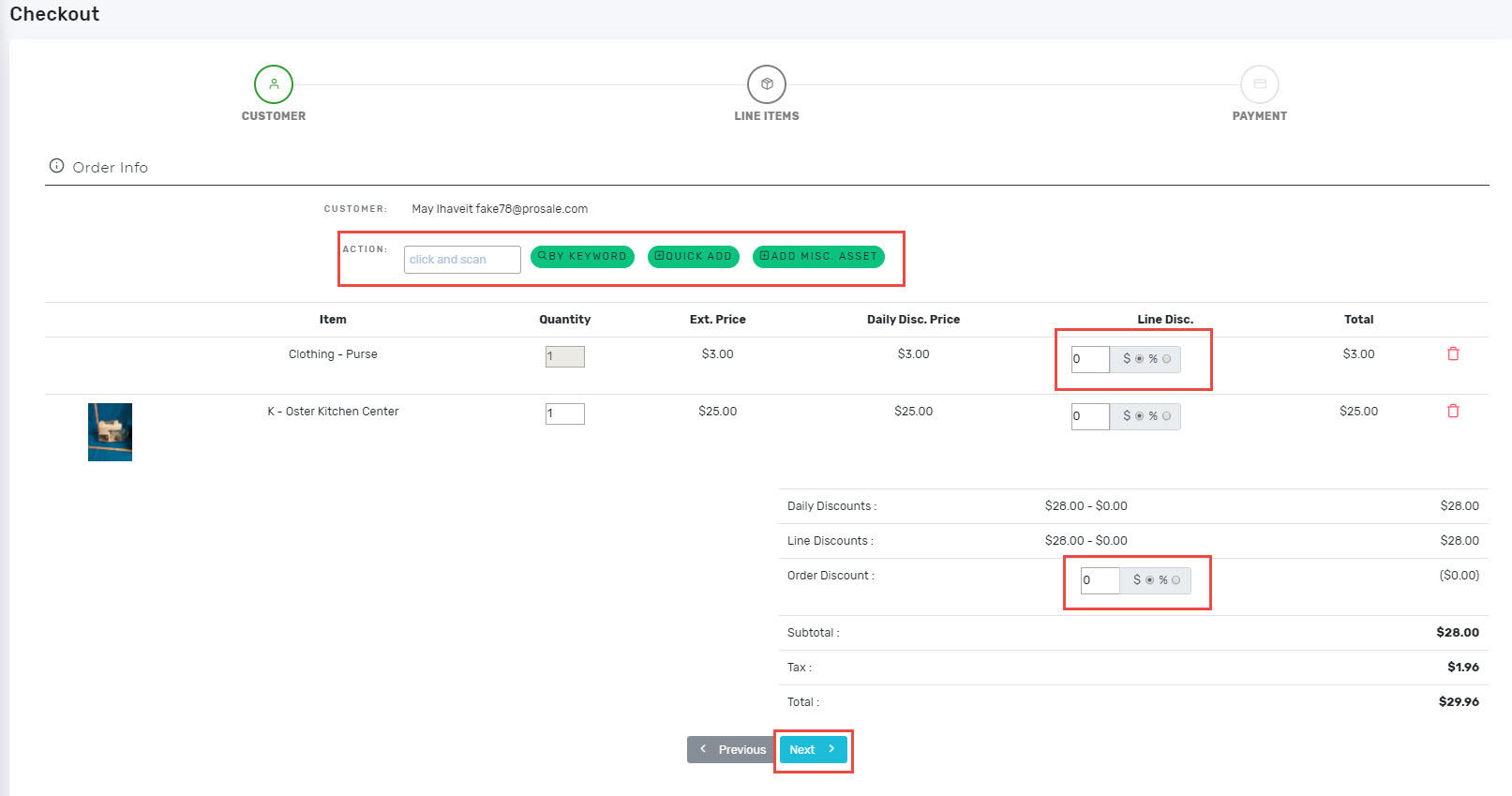 You may accept Payment as Cash, Check, or Credit if those were set as acceptable types in your company settings.
Cash will allow the staff to see change amounts due.
Checks will request a check number.
Credit will ask for the terminal if you are using integrated payment processing, or the amount if you are just recording the amount accepted outside of PROSALE.
The receipt will process printed and/or emailed based on the boxes checked on this screen. If the integrated receipt printer is not used, the system will generate a PDF and you can select an available network printer.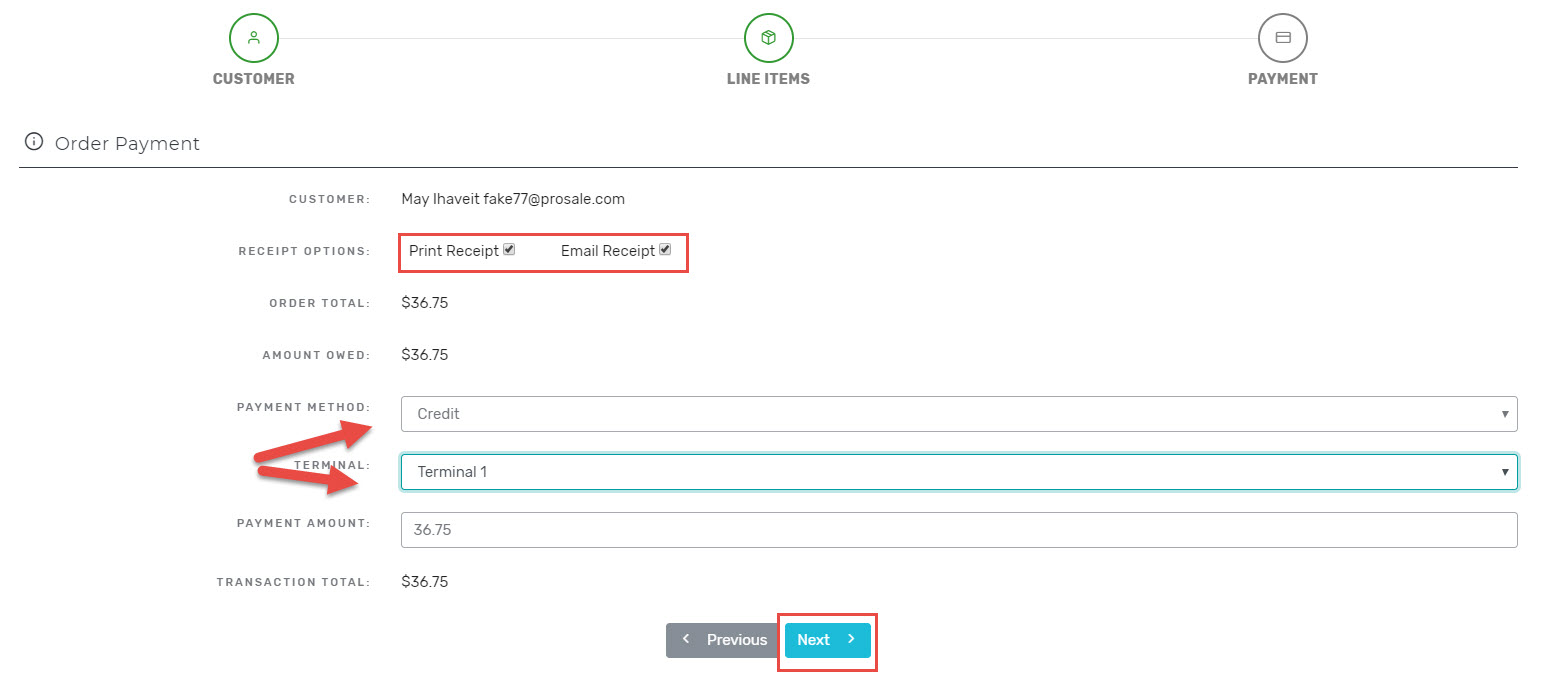 You will be returned to the main Point of Sale screen. Here you can review prior completed tickets, in-process tickets, or click to see/print/email receipts.

You will also Complete e-commerce transactions from this section upon pickup or shipping of the customer's purchase. It indicates they have received their purchase. Click the checkbox and Complete the order on the following screen to produce their final receipt.