Printing labels and tags has never been easier. Use Avery label templates to print your PROSALE tags in various sizes from standard tags and full-page signs to hang tags and jewelry tags.
Scroll to the bottom of this page to select the Avery label template of your choice.
Follow these simple steps to print your next set of Avery tags.
Step 1. Navigate to the inventory or quick labels tab for the client sale of your choosing.

Step 2. Choose which items you want to print tags for by selecting the check box to the left of the item.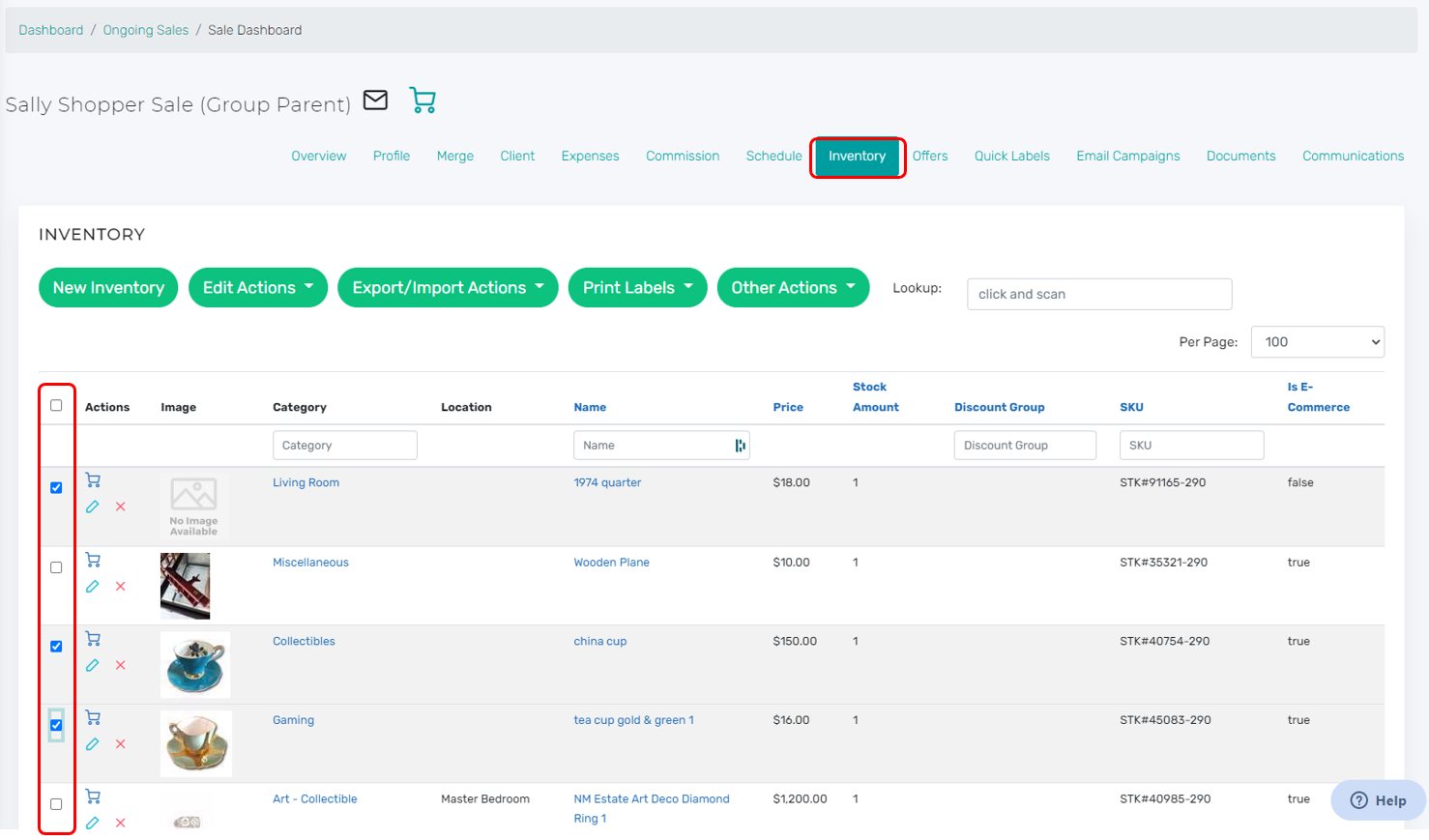 Step 3. Select the "Print Labels" button and choose "Print Avery Labels".
Step 4. Select your Favorite label template format, the number of copies of each item that you want to print, the starting position on the sheet of Avery labels that you want to print from, and select Print.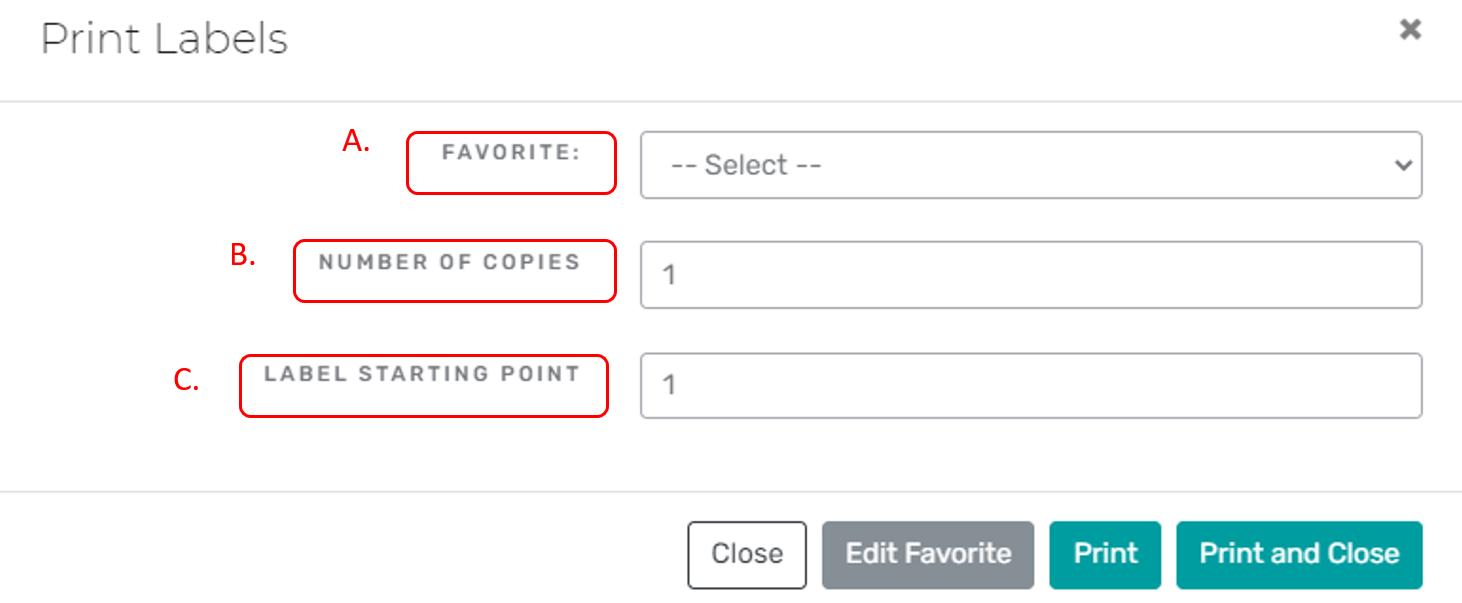 A. Favorite:

You can choose which Avery label template size you want to use from the supported template list. You may also choose to create new Favorites or format existing Favorites by choosing the "Edit Favorite" button.

B. Numbers of Copies: Enter the number of copies that you want to print for each selected item.
C. Label Starting Point: The label starting point allows you to reuse a sheet of labels if you have not already used all of the labels on the Avery sheet. For example, if you used a new, full-sheet of Avery labels to print a single tab for a standard size label. You can then reuse the sheet of labels and select the "Label Starting Point" of 2.
*NOTE: When you select the Print button, you will be presented with a print-ready PDF. Send this PDF to your standard desktop printer using no scaling.

Supported Avery Label Templates: