We are proud to announce that COUPONS are now available for you to use on our E-Commerce platform!
Follow the link below to the knowledge base article that explains it all.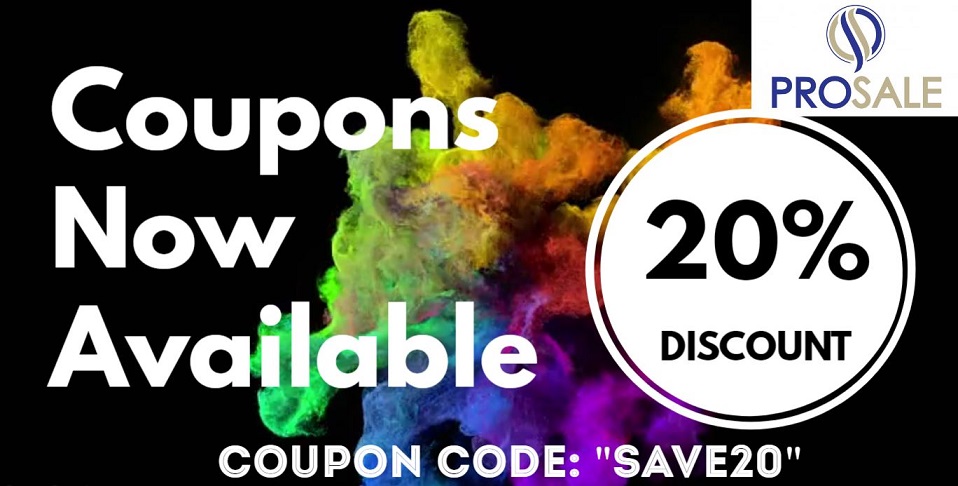 https://support.prosale.com/hc/en-us/articles/360054353772-E-Commerce-Coupons
Are you a raving fan of the PROSALE? Please like and review us on Facebook, Capterra, or on other platforms to spread the good news! Alternatively, email us at support@prosale.com if you have issues, concerns, or needs. We are here to help. Please let us know how we are doing and what else we can do to deliver the best technology and tools to promote sales, growth, and profit.
Happy New Year!
The PROSALE Team
800-684-6365
info@prosale.com
We deliver technology and tools for the estate sale industry to promote sales, growth, and profit!