This article explains how to merge two or more sales together for accessing inventory within the Point Of Sale Ticketing while maintaining separate reporting information for your clients.
First, you will need to access the sale you wish to consider the Parent or primary sale. If one does not currently exist, you will need to create it first. You can then click the edit pencil to enter the sale profile.

Once in the profile, you will choose the Merge option.

Here you will choose the option to Add New to create a new merge between the primary and secondary, or a Parent and Child sales. Select one of each. You may add multiple Child sales to a parent.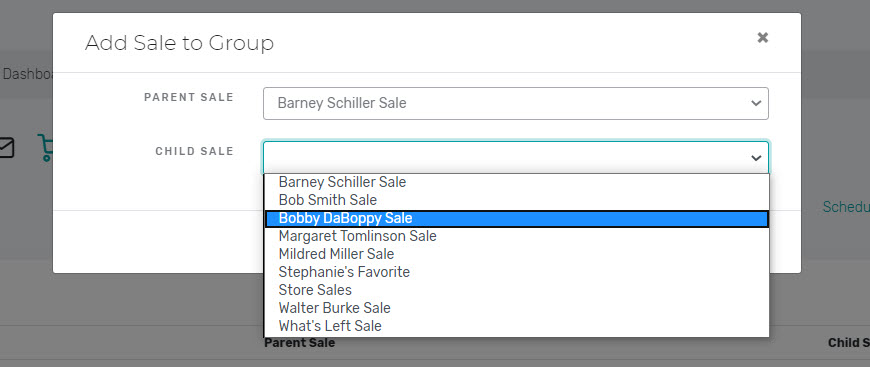 You will now see the merged sales listed. There will also be a visual indication of the relationship in the main sale listing.


Inventory from the merged sales will now be available under the Point of Sale ticketing.